Thanks for checking out my work. Click into each project and see them set up like mood boards with a short description of things I learned, the tasks at hand, hiccups, successes, and everything in between. Give me a screen, space or page, and I will sculpt its ideal future state. For a personal tour, get in touch… Kowalski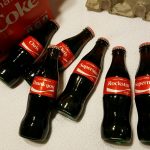 I attract pupil to pixel.
I deliver message to brain.
I clearly convey client messages with interesting, memorable designs. I have been involved in every facet of brand building from sculpting the initial visual language and identity documents to pushing the resulting messages out into the mainstream via all the various channels. I harvest information from the client and then refine with clarity and sizzle to deliver spectacles with lasting impact. I have the endurance, agility, and leather skin to stay on task under pressure, plus a wry sense of humor helps me maintain a camaraderie and flow with the client. I capably lead teams to the end zone but am also happy to push through solo too.
I have many ideas on the way things should be and will offer another perspective if desired, but my main concern beyond the project is to ensure that the project owner, my client, is satisfied with the process and excited about the final results. I strive to create designs that boost client confidence in themselves.
Whether presentation, web, interactive media, or print, any project will find benefit with my eye and seasoned skillset on the job. I do this side by side or translate your chicken scratch into final deliverables. Either way, we will materialize a swish at the buzzer.
Creative direction, brand design, art direction, graphic design, wireframes, UX/UI, info architecture, experience design, interface design, product design, corporate event presentation design, event branding, video production, animations, motion graphics, titles, lower thirds, info graphics, data visualizations, proposal design, print design, storyboarding, web design, 3D rendering/animation, virtual & augmented reality design